Expeditious development of complex Construction Software based on a powerful and highly scalable out-of-the-box solution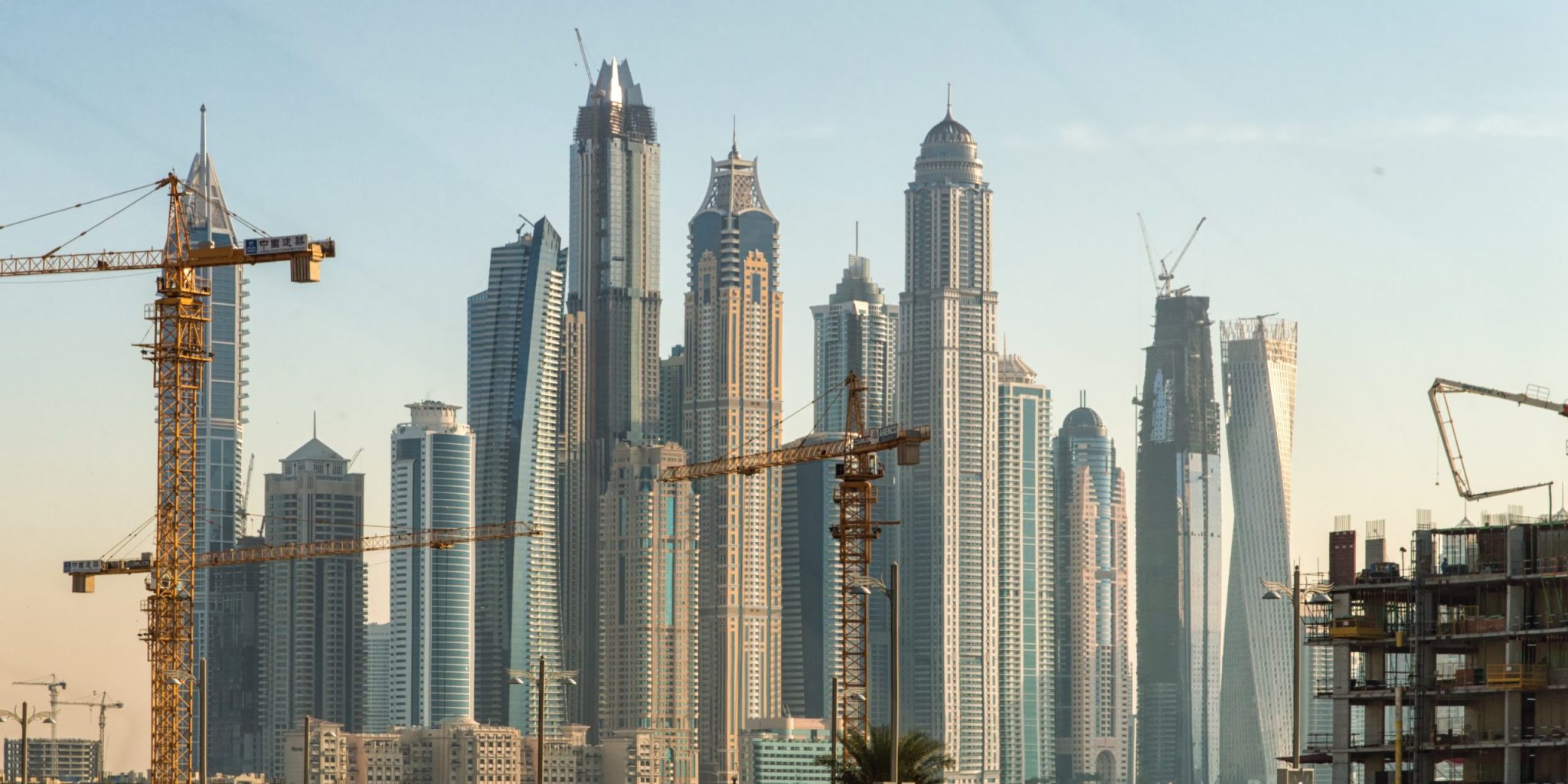 Construction Project Management Software used by industry stalwarts
Construction project management software is one of our prominent service offerings. This service offering has come into being due to the rich experience we have in automating major international construction firms' business processes. Their various construction projects (corporate buildings, amusement parks, museums, train stations, residential buildings, and others) have defined our diverse expertise in the Construction and Infrastructure space.
Customized Construction Management software solutions that always fill the bill
We deliver comprehensive Construction Management software solutions. These solutions allow you to efficiently manage even massive-scaled construction projects. Such projects may comprise thousands of activities, processes, and actors.
To fulfill construction companies' business needs, we use our parent company's scalable and highly customizable out-of-the-box enterprise solution. The Backendless Pro solution is enterprise-grade and simultaneously infinitely scalable. It revolutionizes the development of enterprise grade applications. The solution provides approximately a half of the enterprise functionality any major company requires out of the box. We can use Backendless Pro to create various construction management software solutions that include any specific features the client requires.
Our IT consulting team uses its extensive knowledge of your domain area to identify, study, and consolidate your business processes. Next, we comprehensively gear our customizable solution to your company's business needs and goals. As a result, you receive a tailored and infinitely scalable integrated Construction Management software solution. This Construction Management software solution can be flexibly customized by us to allow for the innumerable legal, regulatory, and other requirements of your different construction site locations. 
Our construction software solutions create better project visibility. They provide exceedingly advanced and user-friendly task management and materials management. With them, you can easily keep track of your full project plan's implementation. We can also let you to benefit from various project management techniques. Furthermore, our construction management software expertise is unique in enabling the Lean Construction Management (LCM) concept. Although this highly productive Project Management concept originates from the Automotive vertical, it enormously facilitates the management of large-scale construction and infrastructure projects.
The Construction Management software solutions we develop can address the requirements of virtually any construction company. As an illustration, our clients' use them to extend Construction Management services to numerous other construction businesses.
If required, we can also implement a mobile app to become an integral part of your construction management IT solution.
Sophisticated Construction Management software solutions that provide extremely wide-ranging functionality
The construction management software we have developed provides functionality for the following activities:
Segmenting a construction site into several separate areas.
Assigning business processes related to the types of works that need to be carried out in the specified areas of the construction site.
Defining the duration of each of the assigned business processes.
Defining the composition of the professional team, assigned to perform the works.
Assigning a combination of a business process, its duration, and the designated professional team to one or more specific areas within the construction site.
Creating a comprehensive schedule with the timeframes for the business processes, details on the related professional teams, and required resources.
Tracking the statuses of the business processes, including any occurring delays.
Adjusting and flexibly re-scheduling various business processes,
and other sophisticated Construction Management software functionality.
Comprehensive Construction Management software solutions that improve your time-to-market and bottom line in MULTIPLE WAYS
Our Construction Management software solutions improve, gainfully extend, and digitalize all of a construction company's business processes. They render these processes completely transparent and ensure strict control of construction outcomes. Therefore, these solutions do not simply bring you all the well-known benefits of construction PM software. They immensely speed up your construction effort and eliminate any costly delays and overlaps.
Additionally, using our out-of-the-box Backendless Pro solution allows you to flexibly respond to any changes in any of your numerous business processes. Your customized solution allows centralized management of your construction or infrastructure project regardless of this project's size or complexity. Simply put, you can use our construction management software to efficiently manage any number of subcontractors, construction teams, or activities.
 Lastly, our Construction Management-related services and solutions reduce the time required for the development of your Construction Management software by at least a factor of 2. Besides, they also cut your development costs correspondingly.
We are fully positioned to give you a Project Management tool that is at least as efficient, as any leading construction management platform industry heavyweights use. Moreover, we can do so at least twice more quickly and affordably than any other provider.