Complex logistics software in a much simpler way with a scalable and customizable out-of-the-box technology core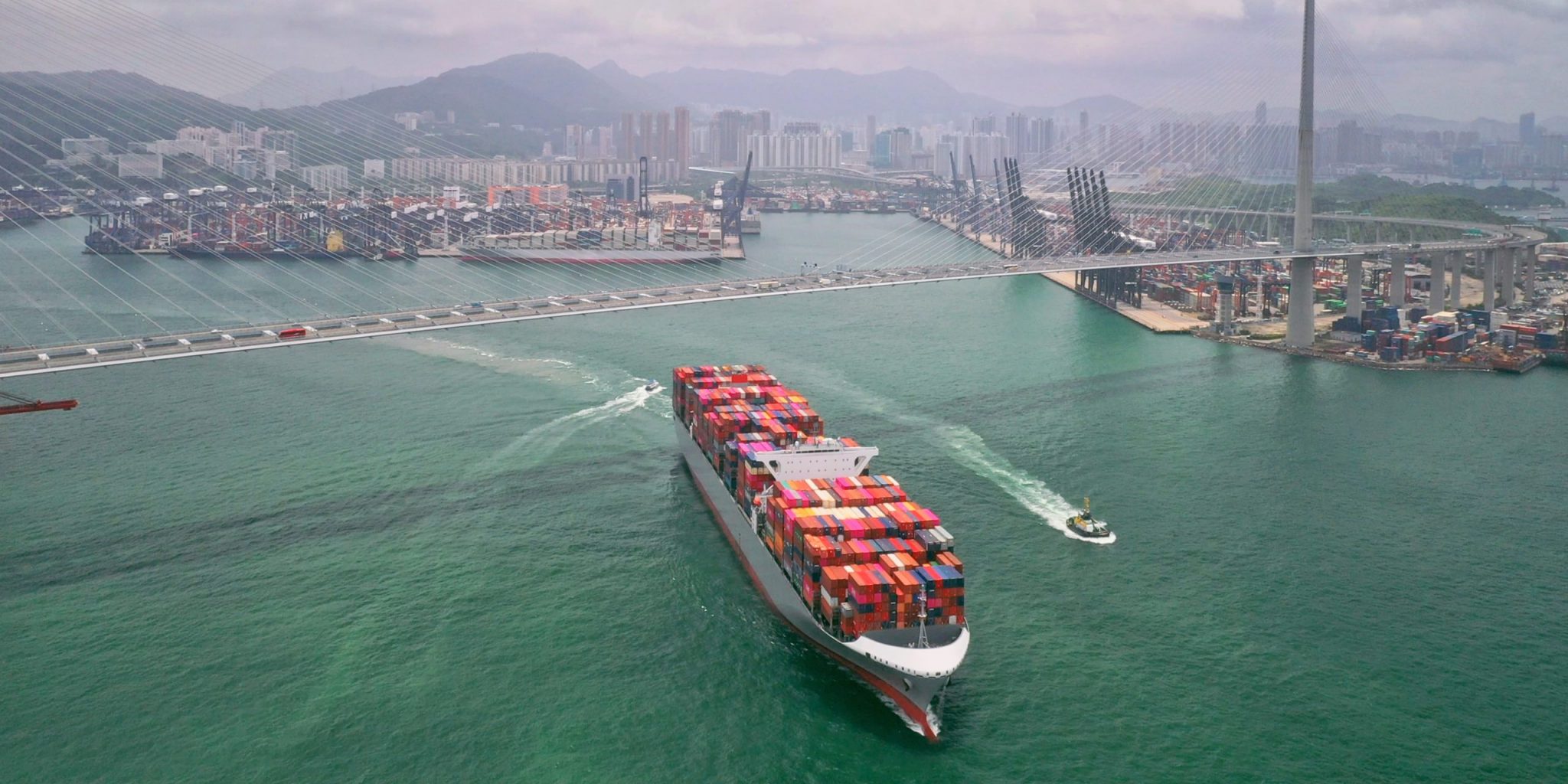 Logistics is an industry that illustrates best our innovative company's ability to expeditiously implement complex enterprise software solutions
We use our out-of-the-box Backendless solution to lay a scalable foundation for your logistics management software. Our team employs a well-vetted process to define and custom-build the rest of your solution. Our IT consultants and developers always create the industry-specific customization you need the way that benefits your business the most. Alongside this, we also bring two more highly important benefits to your table – a record-breaking speed in implementing logistics management software and a corresponding dramatic reduction in the development costs.
The ultimate experience in the development of logistics management software
Our team is well-familiar with a number of Logistics business processes. Because of this, we know how to collect requirements for these processes more gainfully. Besides, we are well-aware of the many pitfalls one may encounter while designing logistics software.
 In one of our recent projects, we have customized and scaled up a Backendless Platform installation to create an extremely feature-rich backend for a massive-scaled logistics software solution. This solution consists of three web-based logistics applications and two logistics mobile apps. The software is used to provide sophisticated corporate and personal Ecommerce, Logistics, Shipping, Warehousing, Air & Ocean Freight, Freight, and Delivery solutions.
In addition to the required logistics management software functionality, we created better integrations to streamline the interactions between the client's different systems. Our experts consolidated the company's business processes. They ensured the client's system's scalability and elasticity. Besides, our project team removed data redundancy to achieve data integrity. Lastly, we also improved the client's bottom line. The latter was achieved by us by eliminating the costs related to data duplication and related code.
The enterprise logistics apps that are based on our Backendless Pro solution also include a last-mile delivery solution that automates the business processes of a major vehicle servicing company. This logistics management software comprises a customer support portal and a technician mobile app. It provides extremely wide-ranging functionality and top-notch customer experience. The system allows the client to receive customer orders, process these orders, and manage them. Additionally, our logistics management software enables the company to interact with their technicians remotely.
More particularly, we excel in custom-developing the following types of Shipping and Last-Mile Delivery functionality:
Ecommerce Logistics. Comprehensive functionality that is used in the supply chain sector. The functionality empowers an ecommerce business's supply chain from the first to the last mile. An ecommerce merchant can choose from multiple freight forwarders or accommodate their current provider. They can track packages online for both domestic and international shipments, or get connected with one of the local last-mile delivery logistics providers for the more optimal last-mile delivery.
International shopping. Functionality that allows private clients to shop internationally by making use of logistics software. The client can get a virtual address in another country, have goods delivered first to this address, and then to their home address in their country. It is possible for the user to order from a range of well-known stores, calculate the delivery costs, and choose from multiple payment options.
Air & Ocean Freight. Advanced air and ocean freight and freight forwarding software functionality, including Airfreight, Ocean Freight FCL, Ocean Freight LCL, and Amazon FBA. The client can use a personalized dashboard to instantly get a quote for thousands of trade lanes. They can book a shipment and then track this shipment internationally.
Delivery. The ability for the user to choose from on-demand, same-day, and next-day delivery options. Multiple payment options for both domestic and international business shipments. Courier delivery across town for private customers.
Additional Services. Functionality that allows business clients to arrange for cargo insurance, business credit, and customs clearance.
Real-time messaging functionality. Functionality that allows creating and sending real-time messages for multiple types of events across multiple channels.
Customer scheduling functionality. Functionality that allows a customer to book and schedule a visit by a technician.
Order management. Order fulfillment functionality that includes a detailed calendar and an order-editing capability.
Order-related calculations. Functionality that makes order fulfillment-related calculations, while taking into account multiple parameters.
Data Storage. A robust database that is capable of holding hundreds of thousands of data records, and other functionality that fulfills advanced logistics management needs. 
Some of our competencies and strengths that give us an edge in developing logistics management software stem from verticals other than Logistics. In particular, they include sophisticated, ultra-secure API integrations. We are also proficient in developing extremely data-intensive dashboard-driven functionality. These two competences can be of significant importance in the development of logistics software. Once your solution is delivered, our app development team can continue to add new features as your company's business growth may require.
Whether you need an advanced freight management solution, transportation management software, or a full suite of solutions for Logistics and Shipping, our team of talented IT consultants and software engineers would be keen to help. We can harness a wealth of Logistics-related IT consulting and app development expertise to give you the logistics software you need at least twice faster than most other software vendors.